Welcome to C.F.T.I.
(Certification for the Incarcerated)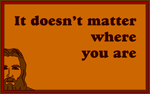 CFTI breaks the barriers of employment for returning citizens through its faith-based program, both online and in-person. Using technology as their friend, each student is taught the latest employment techniques and provided with career training opportunities which allow them to become a functional and productive member of society.
PROJECT DRAWING NIGH– If you know someone in prison and they need a STUDY BIBLE, let us know. We will send them one, free of charge.

Please check out our "Job" web page titled "Job Openings." Because we are located in western Michigan, all job postings are for Kent & Muskegon Counties. If you live in a different area than this, please go to www.craigslist.org and select your state and city located on the far right side of your screen. Our blog updates current job openings more frequently, so be sure to check our blog tab often.

We have had a lot of success using craigslist for finding employment for returning citizens coming out of incarceration. Our best advice for you in getting a job is to ask God for one and then trust Him for it. It is God's will for a man to work and to provide for his own family. God will not say "no" to you when you ask for a job unless you are disobeying His Word and you are willfully sinning.
Our CFTI students have actually had to turn employment down because they had too many job offerings coming at one time. What a great position to be in, amen? You cannot become successful on your own merit once you have a felony/ criminal record- trust me! Only our Lord Jesus Christ will open the doors of success for you as long as you open your hearts door to Him.
Please be watching for our newest web page called; "Entrepreneurship." This page will be packed full of information on how to successfully start your own business which I myself highly recommend doing because your not going to do a background check on yourself for employment. Believe it or not, starting your own business is easy to do and all it takes is some courage to fulfill your dream. Personally, I have started four different businesses since coming out of prison in 1997. It's fun. It's easy. And, you are your own boss.
For instance; if you live in a trailer park you could start by purchasing some snow shoves, leaf racks, used lawnmowers, and a snowblower probably for under $300 bucks. Mobile homes need to have the snow shoveld off their roofs if they get more than 8 inches on it. Your fee would be $150.00 to clean a 14×70 mobile home roof full of snow. You probably could do 2 homes per day. That's $300 bucks in one day and guess what? You just paid for your inventory that you had purchased. So, keep your eye's peeled for the newest tab "Entrepreneurship."
"Your choices determine your destiny."
Choose- CFTI
Chap. Kurt Glover
___________________________________________________________________________